Receiving an eye exam can be a confusing process initially. The professional team at Total Vision Rancho Bernardo is dedicated to helping you understand how to be prepared for an eye exam — our one goal is to transform your life through exceptional eye care, and being educated on the process of eye care is a part of that transformation. Book an appointment with us to begin your new journey to healthier eyes.
What You Shouldn't Do Before Your Eye Exam
Attend Your Appointment Without Enough Rest
If you show up to your appointment with exhausted eyes, it may be difficult for your eye doctor to accurately examine and evaluate your current visual health. Make sure you have enough rest the night before your appointment for the best results from your eye exam.
Forget Your Prescription Eyewear
If you wear any corrective eyewear, like glasses or contact lenses, you will need to bring them with you for your exam. Your eye doctor will evaluate your current prescription and see if it is still working for you; if a change needs to be made due to the lenses not fulfilling their purpose anymore, you may need to get new eyewear after your appointment
Forget Insurance Documents
If your insurance provider can cover your eye exam for you, make sure to bring the necessary documents with you to your appointment. We work with a range of different insurance providers, but if you have any concerns about your coverage, please contact us.
How You Should Prepare For Your Appointment
Be Prepared for Dilating Eye Drops if Necessary
If it is specified by your doctor, you may receive dilating eye drops during your exam. These eye drops help your eye doctor clearly see the back of your eye where your retina and optic nerve are located, which allows them to check for eye diseases like glaucoma and other vision problems.
If you know you are getting your eyes dilated during your eye exam, you can come prepared by bringing a pair of sunglasses and arranging for a ride from our office. Sunlight and indoor lighting can cause discomfort or irritation after your exam when your eyes are still dilated; driving can also be dangerous due to this fact.
Bring a List of Symptoms
If you believe that you are undergoing some sort of vision problem or are currently experiencing the development of an eye disease, bringing a list of symptoms to your appointment can help your doctor narrow down the possible tests they will have to perform and the possible treatment options they will recommend. Sometimes certain symptoms of different vision issues and eye diseases will overlap, so your eye doctor may perform a larger variety of tests than they usually do to more accurately discern what problem you are afflicted with.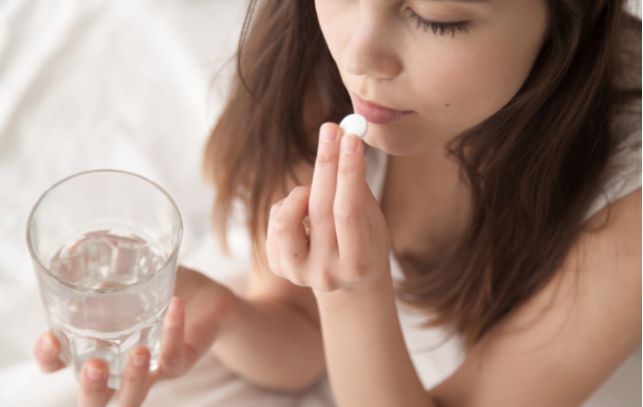 Bring a List of Medications
Bringing a list of medications will help you and your doctor ensure that your eye exam is performed comfortably and safely. Some medications may interfere with certain tests, so if you are currently taking any prescription medications it is important to notify your eye doctor before you receive an eye exam.
Know Your Family's Medical History
Some eye problems like refractive issues can be hereditary, so it is important to know your family's general medical history. Knowing as much as you can about your family's medical history can help your doctor discern if you are at higher risk to develop certain eye conditions.
What To Expect Before Your Exam
Your eye doctor may have some preliminary questions for you before your exam starts, including:
Are you currently having any eye issues?
Have you had any prominent eye problems in the past?
Do you wear corrective eyewear? If so, are you satisfied with your current pair?
Have you had any health problems in recent years?
Do you take any medications?
Do you have allergies?
Have you previously undergone eye surgery?
Does anyone in your family have eye problems?
Do you or anyone in your family have diabetes, high blood pressure, or heart disease?